How the King Georges Road Clearway Project improved AM peak hour congestion by 200%
In 2013 the NSW Government committed $121 million to the Sydney Clearways Strategy.
In this case study, we evaluate traffic flow and congestion improvements on King Georges Road using Intelematics INSIGHT and Intelematics' historical traffic data files.
Has the King Georges Clearway Project reduced congestion? If so, by how much?
2016 Beverly Hills to Blakehurst traffic analysis data and 2019 Intelematics INSIGHT's
An improvement in peak hour congestion and traffic flow. Scroll down to see more.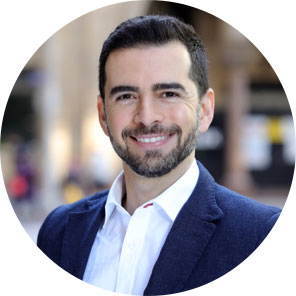 Senior Product Manager
Intelematics
"Intelematics capture data through thousands of sensors located on roads, in vehicles and infrastructure. This data is used to assess trends, background noise, congestion, and more, so getting to the bottom of just how congested a particular stretch of road is, is a simple task that only takes a few minutes"
Background
In December 2013, the NSW Government committed to improving travel times for both public transport and the road network. The road network plan specifically set-out to improve AM and PM peak travel times on 100 major roads. One of the primary means used to achieve this was the use of clearways – allowing travellers to use all road traffic lanes on major roads. This was achieved by restricting stopping and parking, particularly during peak periods.
The NSW Government committed $121 million to the Sydney Clearways Strategy, which included assisting local councils with alternate business customer parking solutions. 
When we talk about slashing commute times, expensive infrastructure such as new railways or freeways often come to mind. But NSW Governments Sydney Clearway strategy backed by an investment of $121 million seemed a simple solution. Was it effective in improving AM and PM travel times? Let's take a look.
The economic cost of congestion in Sydney – 1980-2020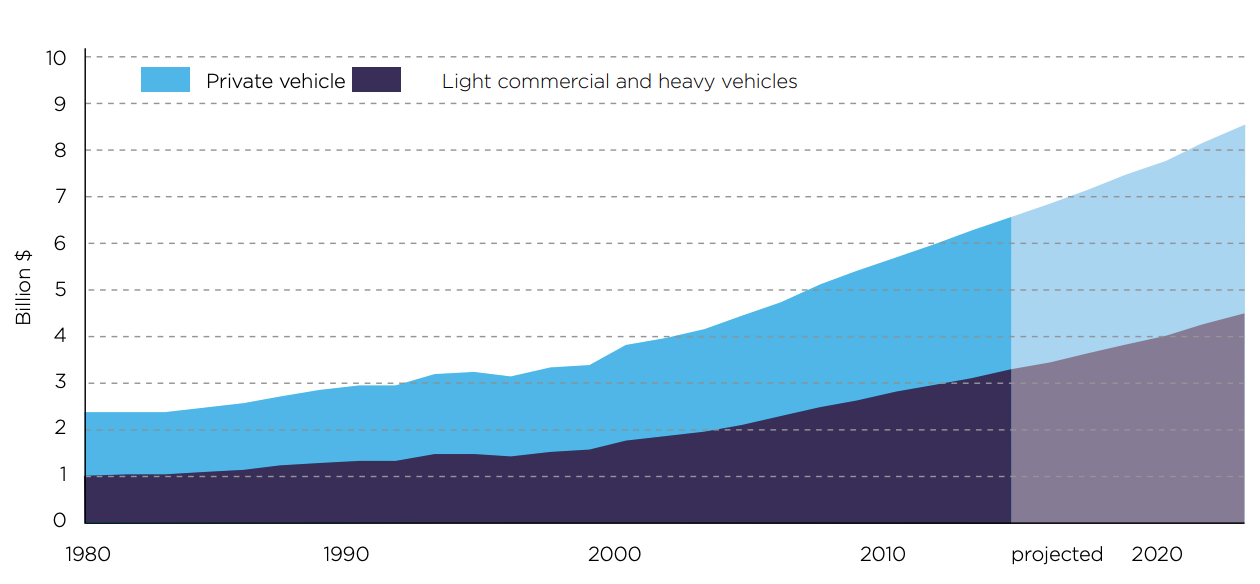 The benefits of clearways
Creates an additional lane for traffic
Improves journey times
Improves road safety
Improves traffic flow
Creates more space for vehicles
Improves turning efficiencies
Pilot approach
Five high priority projects to pilot the approach were identified. Changes to these routes included extensions to the hours of operation during weekday peaks, the introduction of weekend periods, and extension to the length of the routes covered by the clearway.
First five high priority projects to pilot the approach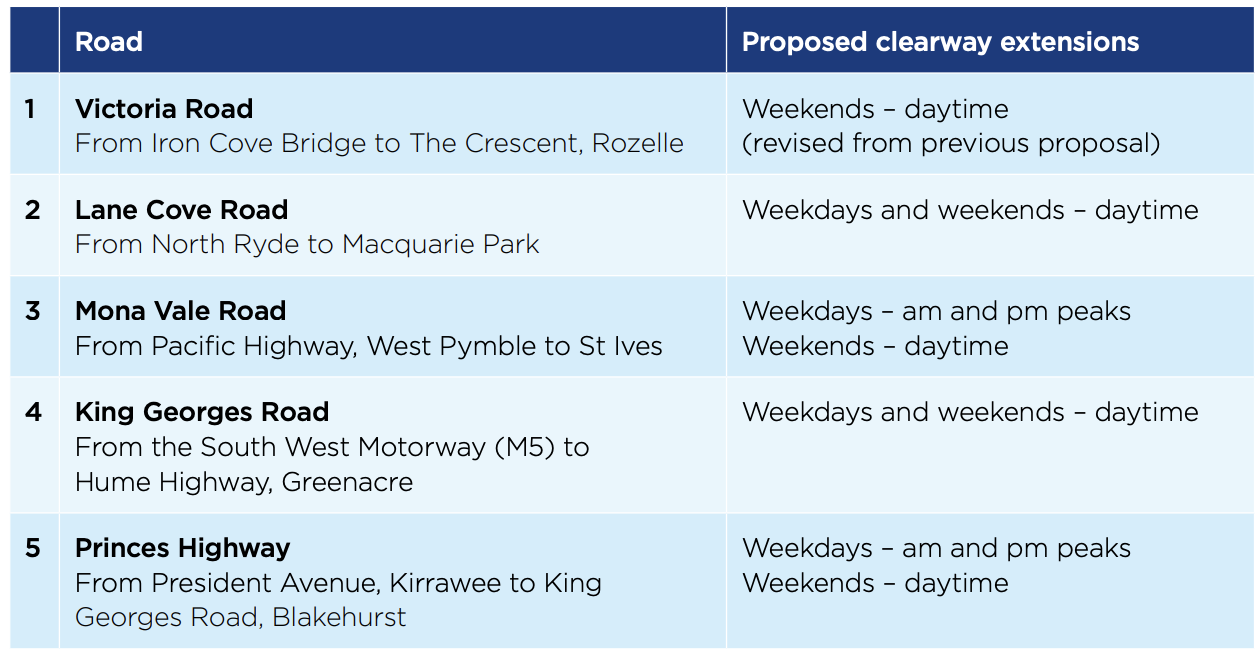 Why King Georges Road?
As part of the NSW Government's Sydney Clearways Strategy, King Georges Road was identified as needing additional clearways to increase traffic flow.
King Georges Road: King Georges Road is four-to-six-lane's in Sydney's south. It plays a vital role in moving people and goods from the Northern Beaches, via Macquarie Park and Homebush to Blakehurst. It forms part of the A3 corridor.
Associated LGAs: Running through Georges River Council and City of Canterbury-Bankstown.
Associated Suburbs: King Georges Road begins at a junction with the Princes Highway at Blakehurst and continues north-west for about 12 kilometres through the suburbs of South Hurstville, Hurstville, Penshurst, Beverly Hills, Roselands, Wiley Park and Punchbowl.
The route was identified as part of the pilot project based on an assessment of the following criteria at that time:
Directional traffic flows exceed 800 vehicles per hour per lane
Travel speeds are 30km/h or below during peak periods
This stretch was a major traffic bottleneck with travel speeds sitting at average 30 kilometres per hour, even at non-peak hours.
During NSW Government's investigations in October 2016, the NSW Roads and Maritime Services Department found that for King Georges Road, the traffic volume was around: 
On weekdays – 50,000 vehicles (both directions)

On Saturday – 48,000 vehicles (both directions)

On Sunday – 41,000 vehicles (both directions)
2016 Traffic volume on King Georges Road – both directions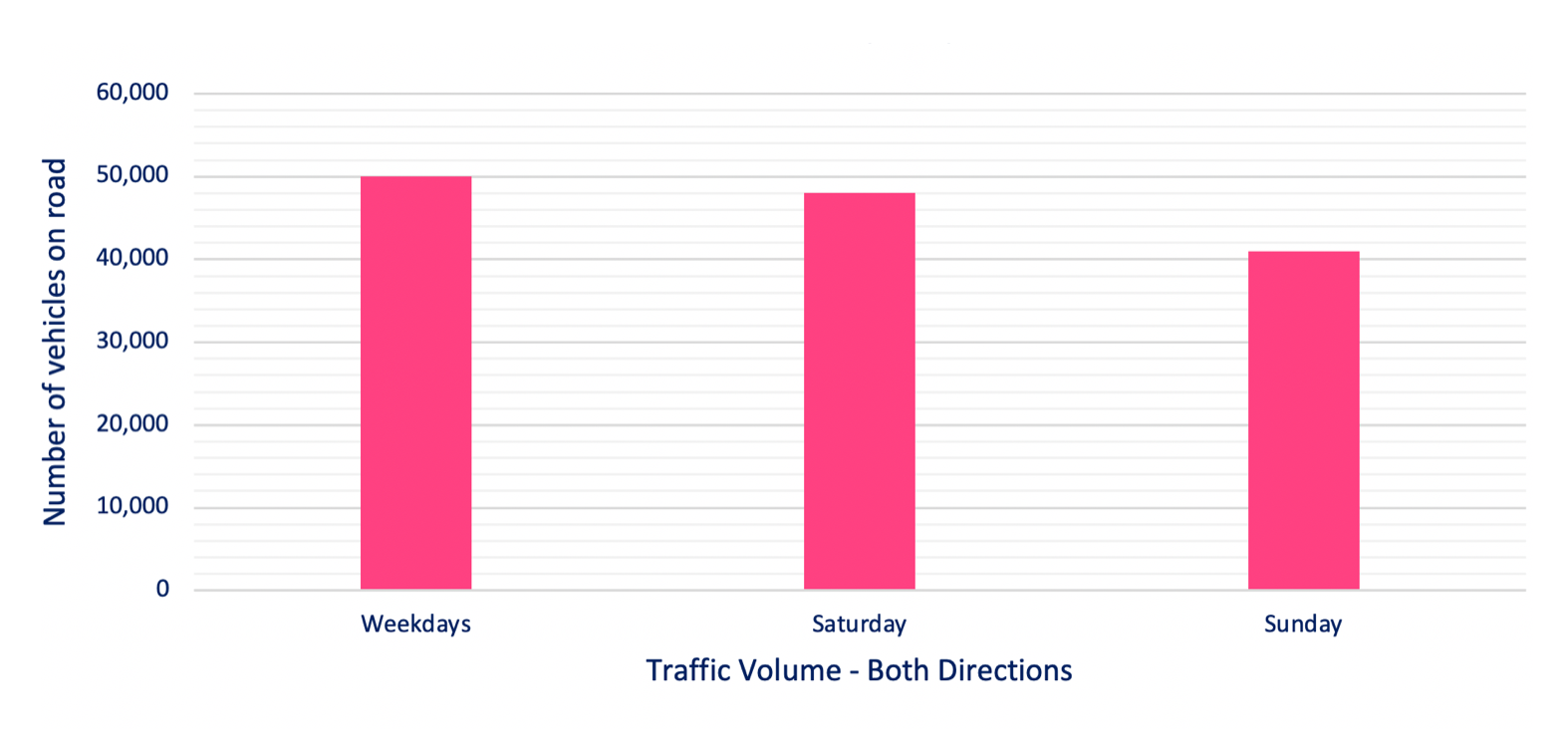 Project implementation
From 25 June 2018, extended weekday and new weekend clearways became operational on King Georges Road between Stoney Creek Road, Penshurst and Princes Highway, Blakehurst. This complemented the existing clearway further north between Connell's Point Road and Stoney Creek Road.
Map of clearways on King Georges Road and locations of alternate business parking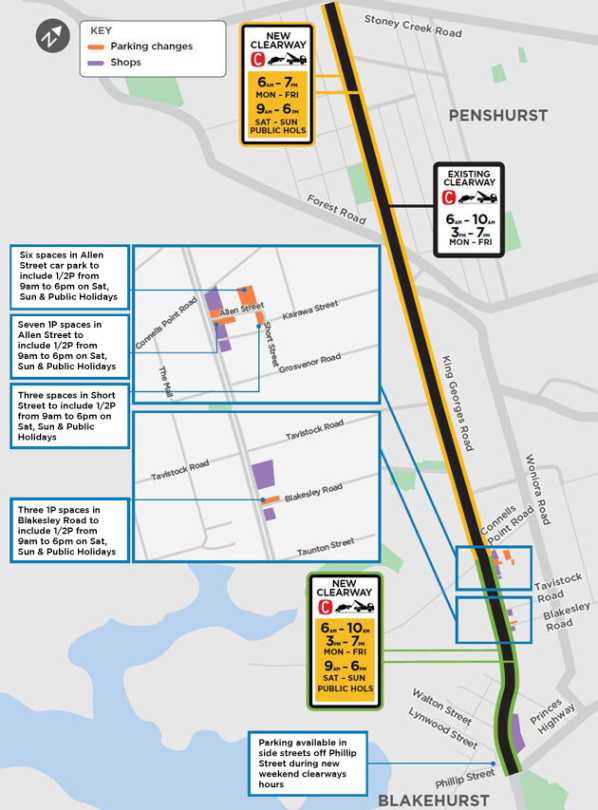 Intelematics INSIGHT analysis
We used Intelematics INSIGHT to analyse congestion before and after the revised clearway on King Georges Road.
For the purpose of this case-study and to understand the impact of the clearway project we conducted a before and after analysis.
For the before analysis, we looked at road traffic data on King Georges Road in both Beverley Hills and Blakehurst on June 7, 2016, before the clearway became operational.
For the after impact study, we compared the 2016 traffic data to the same date in June 2019.
The whole process took under five minutes using INSIGHT, Intelematics traffic analysis software.
In 2016, it wasn't unusual to see 10-15 kilometres per hour averages at around seven in the morning. In 2019, the per hour averages increased to 30-35 kilometres in the AM peak hours.
Road traffic flow data for King Georges Road – 2016 Vs 2019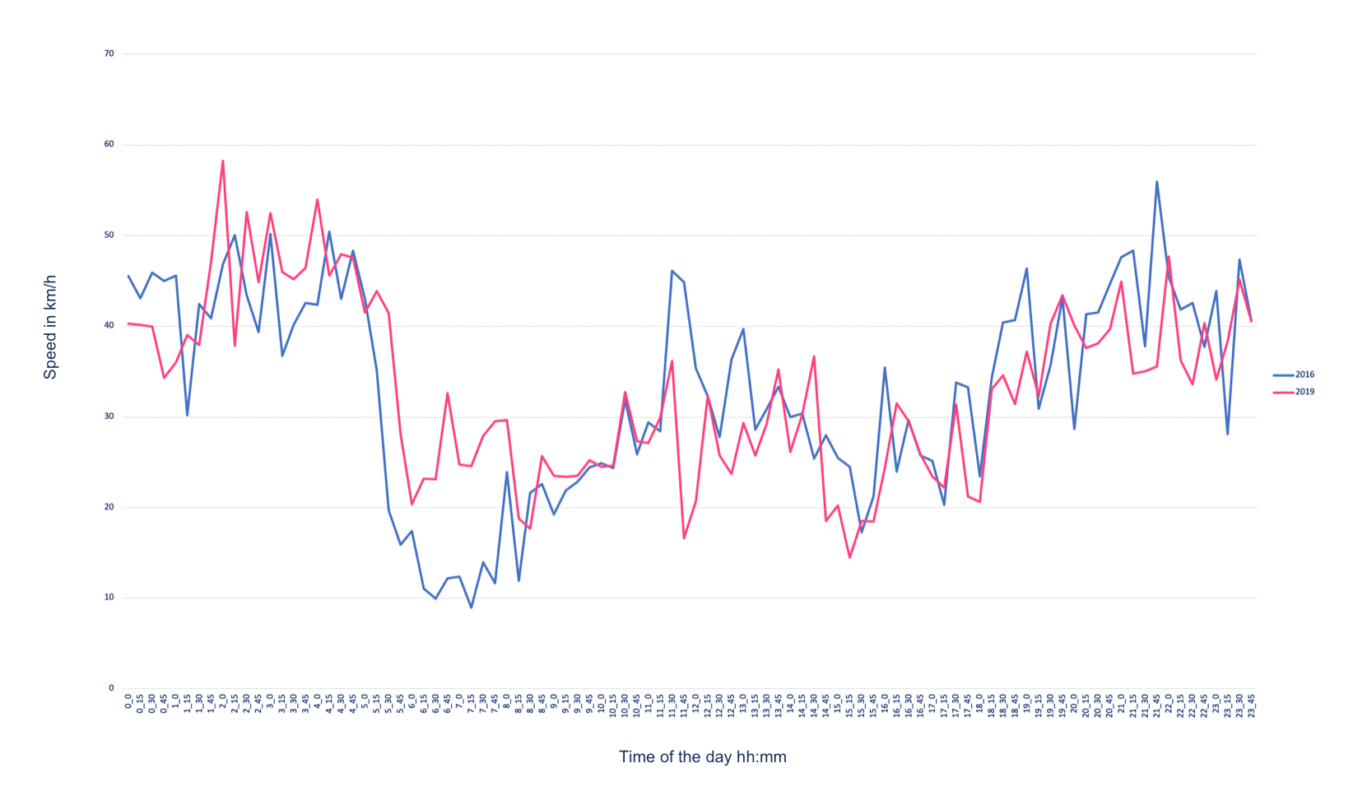 Road traffic flow data for King Georges Road – 2019
The traffic speeds throughout 2019 averaged at around 41.7 kilometres per hour. At peak hours it averaged around 35-38 kilometres.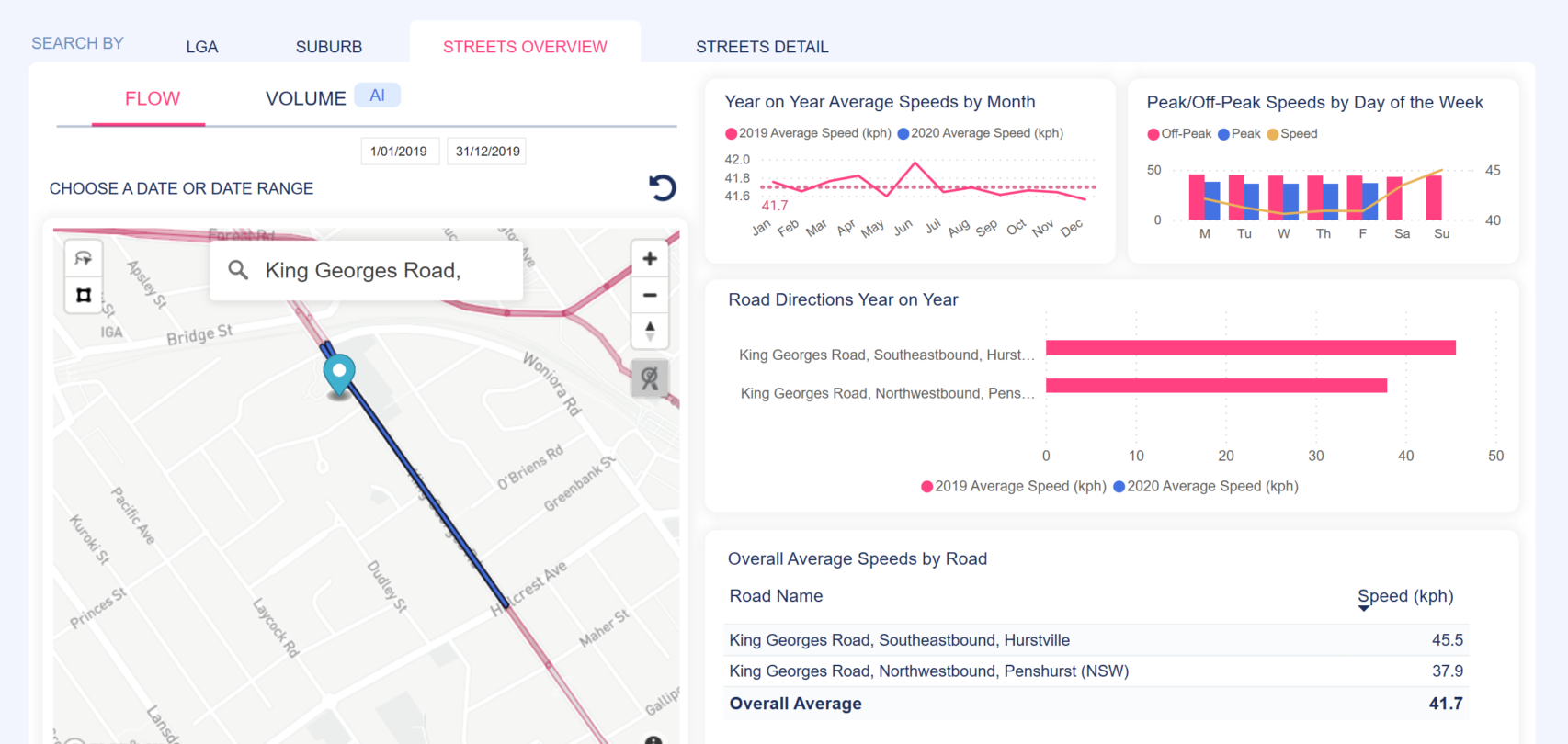 Road traffic volume data for King Georges Road – 2019-20 – Both directions
Our road traffic volume data also indicated that the traffic volume averages on this stretch compared to 2016 had dropped slightly through the year.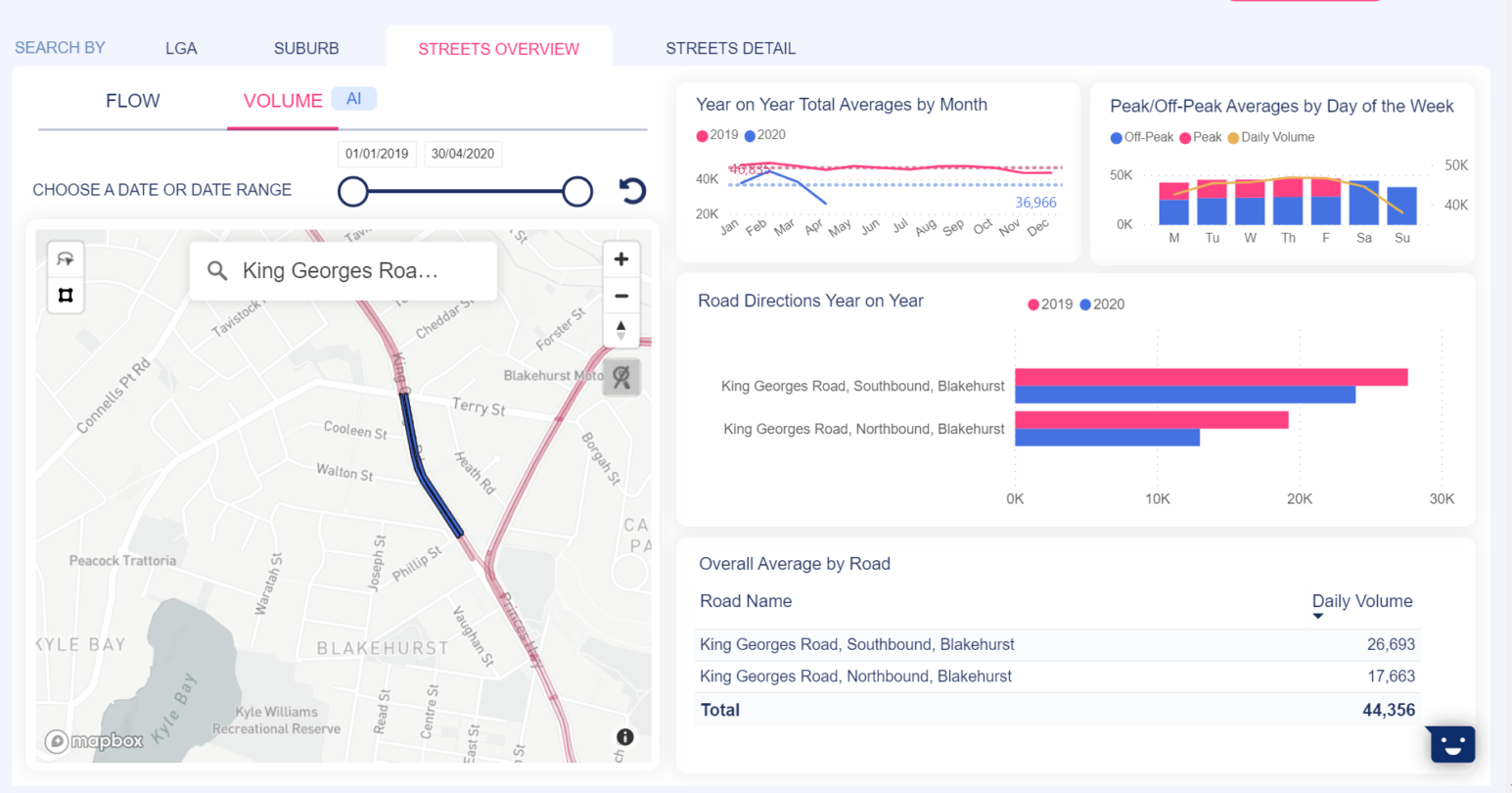 The results
Our analysis returned a positive outcome. The average AM peak hour traffic speeds increased by up to 24 kilometres per hour, from 10 kilometres per hour to an average of 34 kilometres per hour. This is an increase of over to 200 per cent during the AM peak when the clearway kicks in.
This demonstrates that simple traffic management changes can have a tremendously positive effect on commute times.
Do you have a hypothesis about just how congested a particular stretch of road is? Or need to prove that a recently finished traffic management project has improved traffic flow, reduced congestion and made roads safer?
Performing the same analysis for your next project is easy.
Your road traffic speed, congestion and volume questions can be answered in a matter of minutes with readily sourced and easy to access traffic flow and volume data from Intelematics INSIGHT.
To perform your own analysis simply create an INSIGHT account to look up road traffic speed, congestion and volume data by street, suburb, council, road or intersection. Once your account is activated you can select the area and the year you want to analyse and voila.
You can also purchase raw traffic flow and volume data files (years available 2016-2020) to upload into your existing transport modelling and GIS software. Raw data requests can be made from within the INSIGHT portal.
Now it's your turn to try it for yourself
Sign up to INSIGHT for free to perform the same analysis on your traffic project