3
mins read
Traffic data shows 88 per cent reduction in Victorian

 car

 trips 
Melburnians are heeding government health advice and staying at home, with new traffic data from Australia's leading traffic data and technology company, Intelematics, showing up to an 88 per cent reduction in trips in March 2020. This matches the government models that indicate that 90 per cent of Australians are complying with these recommendations. 
Intelematics took a sample of their origin-destination data sources from March, and the results indicated that the number of trips taken by Melburnians had been gradually declining since March 5. The lowest recorded day was March 28, recording only 12 per cent of traffic compared to the March peak
Number of trips per day (

per cent

) – March 2020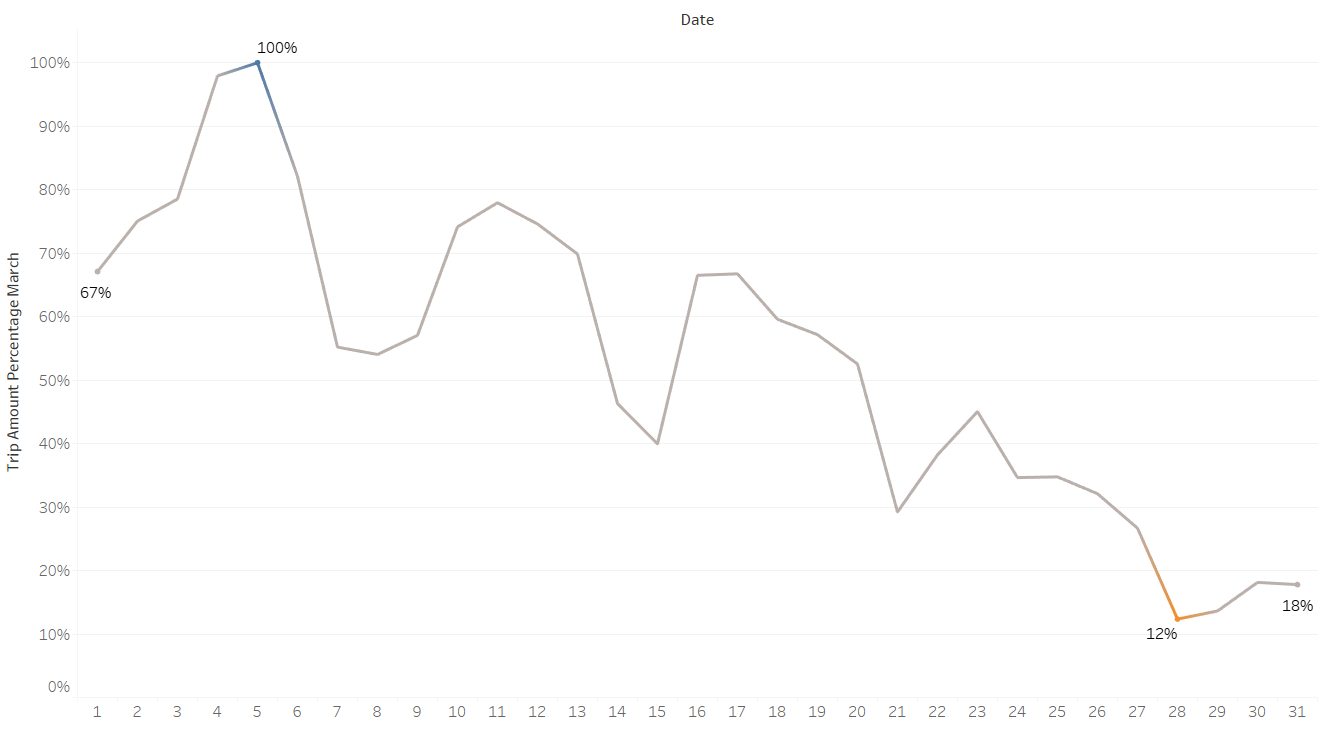 People are also spending up to 70 per cent less time travelling per trip which is a second indication that people are abiding by the governments recommendation to only travel for essentials.  
Trip duration per day (

per cent

) – March 2020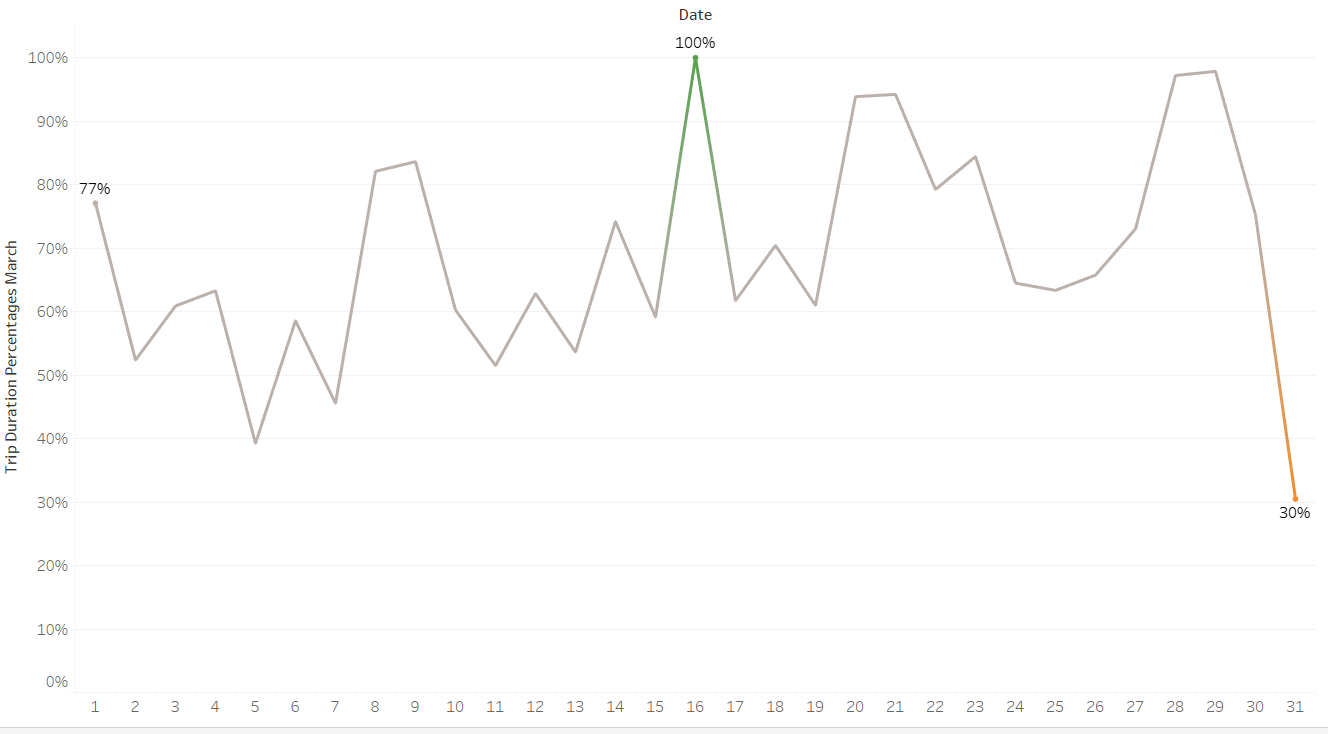 Intelematics' Senior Product Manager John Cardoso, says, "Intelematics has been processing traffic data for over ten years, and this is the first time we have seen such a significant drop".  
"Further to this, people are spending less time in their vehicles. This is good news as it is proof that people are making a real effort to flatten the COVID-19 curve and only travel for essential services within their suburbs," he adds. 
 RACV General Manager Corporate Affairs, Bryce Prosser, says, "We commend Victorians for following government restrictions and staying at home. While Victorians should be limiting unnecessary travel wherever possible, RACV is reminding drivers to be extra cautious. As always, safety should be front of mind, especially as there is less traffic and higher travel speeds.  Getting home or to an essential service as safely as possible is necessary in this time, so we are urging motorists to be vigilant when driving on our almost empty roads." 
Intelematics' historical traffic flow data can be purchased online from the Intelematics website. For access to traffic count and origin destination data please contact Intelematics via their website