6
mins read
Building ourselves out of COVID-19 seems to be the latest mantra; with governments announcing policies to encourage new housing developments as well as fast-tracking infrastructure projects. Both these policies have impacts on our urban frameworks – in particular – our road traffic. 
It's no wonder that Intelematics is getting calls from people in the traffic impact space – from urban planners in local councils, to developers, to planning consulting companies wanting to know how they can create accurate traffic modelling for new infrastructure projects. With COVID-19 impact continuing to linger on Australian traffic, it is becoming increasingly difficult to accurately analyse and predict the impact of construction on traffic patterns using traditional methods, such as an in-person, tube or video-based traffic counts, when the numbers are so skewed.  
One urban planner recently told me that the traffic modelling status quo is not working. For urban planners, traffic consultants and traffic engineers alike, the dilemma remains – what effect will a project have on what roads?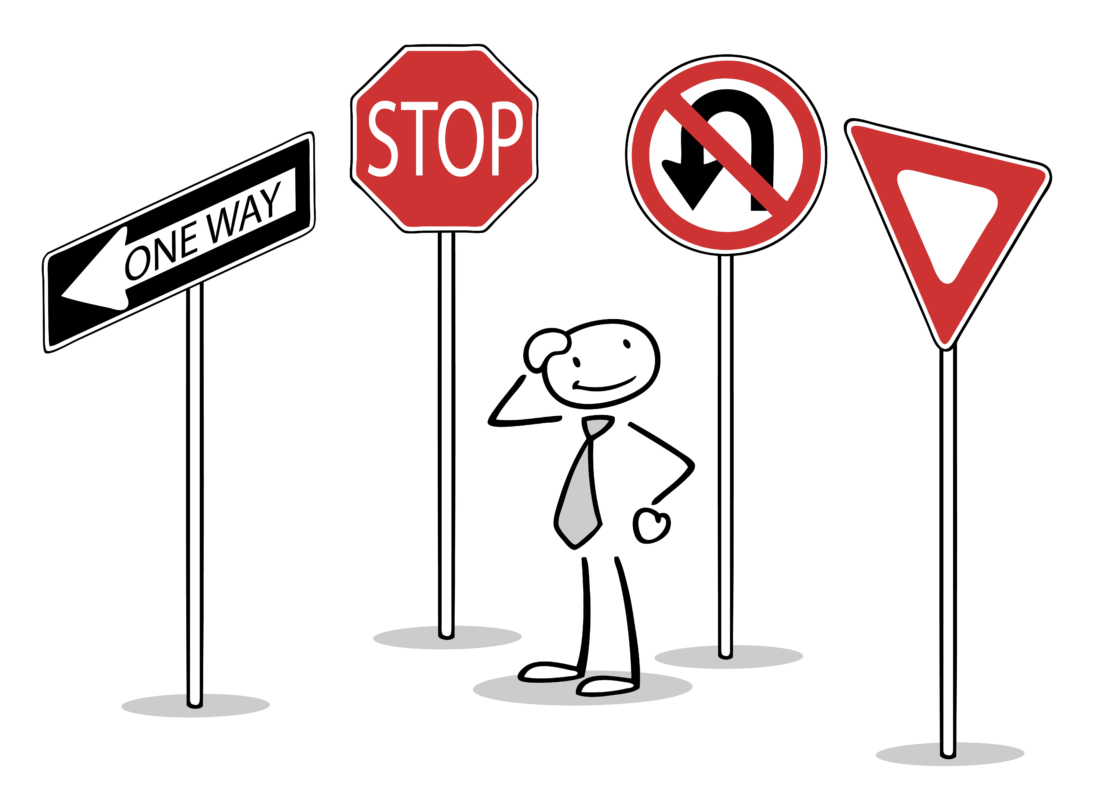 For a start, what intersections do you rule in or rule out of your analysis? The more you rule in, the more accurate the data is, but the higher the cost. The usual area to consider is a two-kilometre radius. But this may only give a part of the information required. For example, where is the traffic coming from? Is it merely an increase due to a new facility in the area, or a change in behaviour to – say – avoid driving in a new area?  
Road sensor data – the data coming from traffic light road sensors – does n0t provide this extra level of information. Nor does it provide information on turning movements to capture the complexities of real-world traffic. And that is assuming such data is available.  
Absence of road sensor data or a requirement for higher data accuracy has traditionally meant setting up expensive tube count or video stream to 'count' traffic. None of these methods come cheap– monitoring just a handful of intersections for a very short period can easily cost upwards of $500 per intersection for turning volumes and over $1,000 per intersection when queue length is added. 
Besides, these costs would only cover capturing traffic data in peak periods. But is that good enough? The one potentially long-lasting impact of COVID-19 may be the world moving to more flexible working arrangements, which could mean a reduction of traditional peak hour traffic volume, resulting in a more even spread of traffic across all times of the day. This means that communities will demand information that meets their intrinsic needs rather than set times. For example, what would traffic look like during school holidays and around Christmas? Traditional traffic sets have usually ignored this information, but it is this critical information that might now make or break a project.  
Let's compare the two different methodologies hypothetically.  
The state government decides to kickstart a new project in a newly built housing development called Dawson's Hill (fictional). It has offered to fund a new community centre, but planning laws require a comprehensive traffic study before the build can start. The local council knows the allocated funding won't last forever, so is keen to commence building soon. 
Conducting traffic analysis using traditional methods  
To conduct the traffic analysis, the council or the private developer could employ an expensive team to count vehicles on the road physically or install additional infrastructure to do the job. However, this data would be skewed as it is taken at a time of low traffic volume due to COVID-19.
Owing to high costs for expensive equipment and wages paid to a big team for countless hours of work, the council would have to pick which areas to monitor and which to ignore. Such location selection calls into question the accuracy of the required comprehensive traffic study.
Also, the staff employed would have to set up the monitoring equipment in possibly dangerous locations. For a new development such as Dawson's Hill, this would most likely be on what was formally a single carriageway rural road, with an 80km/h posted speed limit – not the safest location for setting up a monitoring station.
Under this method, it would take weeks to monitor the volume of traffic, followed by additional time to analyse the data collected.
Then its validity could possibly be challenged. Who's to say it was done accurately? There are always questions raised about the validity of the data collected. One local believes it will cause rat runs through the dirt road behind his property, while another refers to the manufactured traffic to skew the numbers where a contentions project around a local school was involved. But the traffic team never thought to measure that. More delays in getting the traffic impact assessment approval lead to increased costs.
Conducting traffic analysis using Intelematics' INSIGHT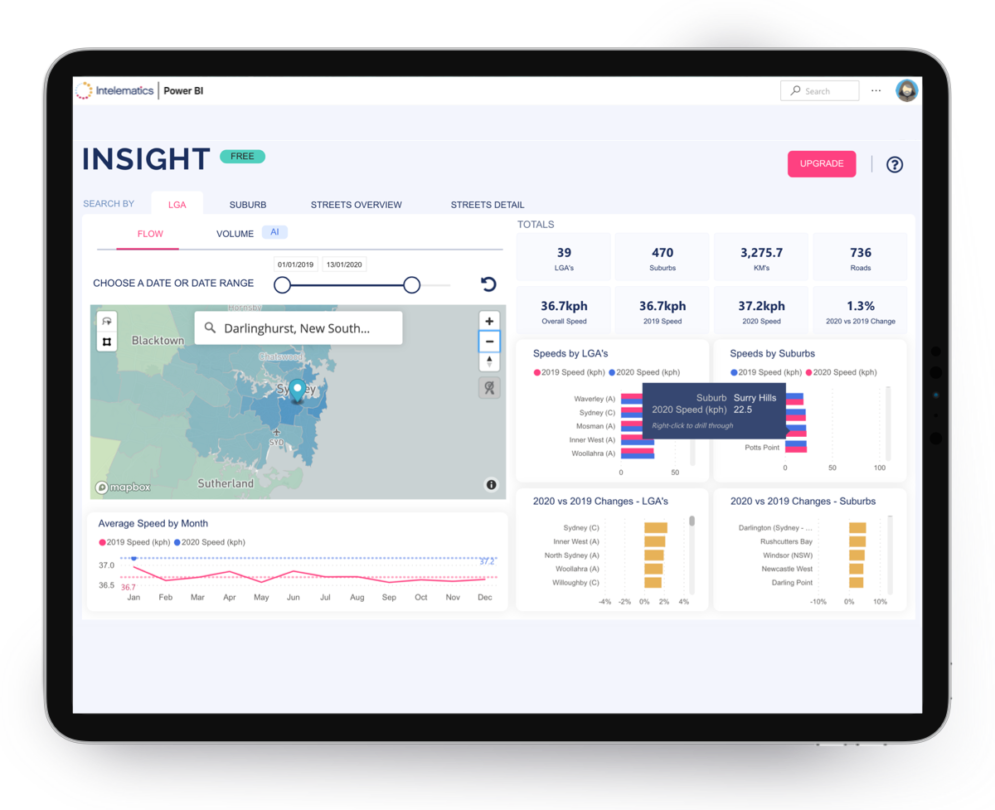 Alternatively, the project team could simply log on to Intelematics' INSIGHT portal.  
Now that Intelematics' road traffic flow and volume/count data and insights are available online on an easy to use dashboard, it can never get more convenient. 
The three-tier subscription-based portal provides access to unlimited road traffic data and data extraction. 
INSIGHT's highest tier's annual subscription fee will probably be 30 per cent of the one-time cost of using inefficient, traditional methods listed above.  
The best part is, it requires only minutes to search, find and evaluate traffic on any road, council or suburb. And it is a richer dataset that includes more patterns of movement with different times of the year, validated by models capturing up to 10 years of high-resolution traffic data.  
 Where traditional methods include little to zero validation of accuracy, Intelematics uses machine learning and artificial intelligence to validate data accuracy in real-time. This is achieved through real-life control groups, where 10 per cent of our probe data is set aside to validate the data.  
Intelematics data is backed up by 20 years of expertise and service excellence that helped us to support the complex requirements of several government organisations such as VicRoads, Transport NSW & Main Roads WA.  
At Intelematics, we understand that the data requirements vary from project to project. And the true value is in having the ability to be the 'one-stop-shop' for all data requirements, whilst still allowing the end-users the commercial flexibility to consume the data in a manner that suits their needs.  
We don't lock our customers into expensive upfront licences. Users can simply subscribe to our portal to assess if there is data available for any road, anywhere, any time. Then it is simple as choosing the specific data type including; 
Vehicle turning volumes 

Queue length 

Vehicle speed & congestion data 

Vehicle volume/counts on each majority of the roads 

Origin & destination data (coming soon) 
There is no silver bullet – but flexibility is the king 
For an industry driven by projects, the flexibility to 'pick and choose' is king. With Intelematics' INSIGHT Portal, a project manager may access specific data for a project from a price point at a significantly lower cost relative to traditional methods.
If the geographical area needs to be widened, it can, in minutes. Because of its accuracy, it is less subject to be challenged and can be scaled. Plus, the team at Intelematics have the know-how. Our team of data scientists translate the complex into simple; allowing our customers to make sense of the world by converting raw data into usable insights.
Just like how cost-benefit analyses transformed infrastructure decisions, so too is data-led decision making changing how we evaluate capital spending when we have limited resources.
Who could have thought that a little data could see such an economical and productivity boost?
Want to check if Intelematics INSIGHT is for you? Get access to the portal for free
At the moment on the free version, you get weekly traffic data aggregations for NSW traffic flow and count data. And we are in the process of rolling out national traffic coverage soon.
If you want to know more about how INSIGHT can help your local council or company, join us for our upcoming free webinar on Smart Mobility: Utilising Data to Enhance Mobility within your City/Council/Region. Organised in partnership with the Public Sector Network.