5
mins read
It's not often we get to quote from the Sound of Music, but here it is, 'Let's start at the very beginning'. Namely, what do we mean when we talk about data and data quality? Everyone agrees they need data. Analysts vouch for it; companies rely on it, and stock markets are driven by it. But what are the characteristics of high-quality data? Because if we understand this basic concept, we can understand why high-quality data is a valuable contributor to the decision-making process, and why low quality or incomplete data can affect productivity, risk analysis, efficiency and revenue.
The engineering industry primarily relies on data to drive its decisions. Every aspect of engineering requires data as a critical component for quality decision making, be it validating the scale, cost and feasibility of a project to assessing the involved risks. In our experience as a data company, we have found that civil engineers and traffic engineers, in particular, have an insatiable appetite for up to date, complete and detailed datasets to support their initiatives and drive quality outcomes. And for them, this need for up to date data is not once-off. Seen as key for any engineering project to be successful, there is a consistent and ongoing need for reliable and up to date datasets.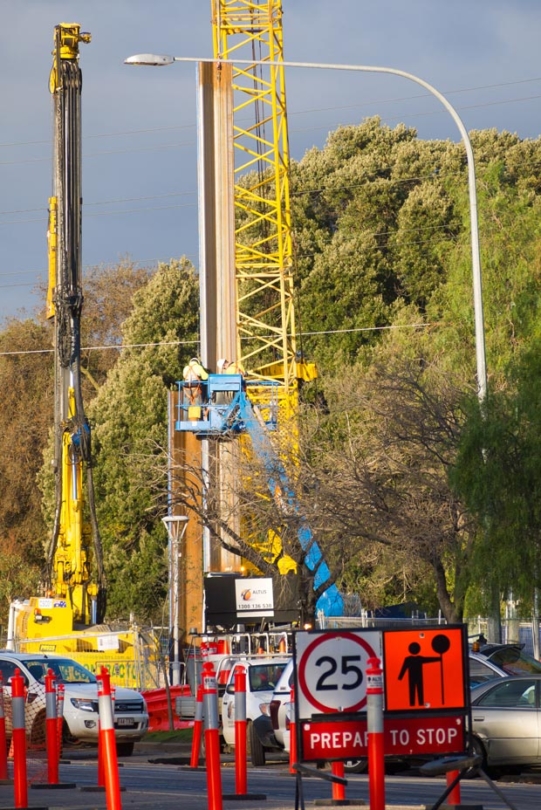 Consider the reality that most development and infrastructure projects involve traffic disruption in the area in which they're executed. Engineering firms and consultancies involved strive hard to reliably minimise the disruption and mitigate risk to the lowest possible amount. Every firm has its methodology for conducting traffic impact assessments. Some, create a one size fits all model, using a small amount of data to develop a generic model of how traffic will behave across all situations. Others undertake costly short-term surveys and use the same data for as long as possible to make it cost-effective. And then there are those engineering firms that approach traffic management by using personal experience and intuition – in other words, guesswork.
The challenge to the industry is, therefore, how to introduce a consistent, cost-effective approach to traffic impact assessments utilising consistent and high-quality data. The only question is which data provider is going to deliver the most useful content? How can mobility data companies like Intelematics help engineering companies decrease project delays and keep their budgets on track?
Fact 1: Engineers are engineering experts, not data experts
Traditionally, data providers ask engineering executives or project leaders the kind of road traffic data they need and do their best to deliver what's requested. This often results in missing out on recent advances in available data. For companies who like working with the highest quality data available, it is about developing a two-way relationship with their data providers. Knowing well that quality data requires data experts, who can ensure the necessary data points they need to complete tenders, proposals and projects. Intelematics has been working with the engineering community throughout Australia and New Zealand for over ten years and understands the challenges the industry faces in the use of traffic and related travel data. We have created our data products with this in mind, building our expertise into the datasets so engineering firms can unlock their significant value without the need for in-house data experts, speeding up processes and reducing delays and costs.
Fact 2: Reliability reduces project ambiguity
Minimising ambiguity and mitigating risk is one of the top priorities for any executive. A key reason why all engineering consultancies that seek to deliver projects on time and budget consistently rely on a trusted list of suppliers. Having been a data partner for engineering firms over the years, Intelematics has learned to enrich its data using multiple proprietary sources. We do have minimal thresholds of data quality that ensure our services are reliable. If one particular source of data doesn't meet our minimum threshold, our system automatically calibrates the results to ensure quality. It safeguards the data from being skewed due to underperformance by any one of our sources. Having reliable data ensures our partner companies know what to expect, including the effect of their activity on the areas around a project and the level of disruption caused.
Fact 3: It's all about the variables (becoming facts)
The reality of civil engineering can be measured in variables. Almost everything becomes a variable! Even the weather has to be planned for, and this requires more than ensuring everyone has an umbrella for the rainy day. Before boots hit the ground, there are variables to consider when preparing designs, investigations, feasibility studies and more. Now that risk management and work health and safety standards are more critical than ever ensuring asset infrastructure complies with the appropriate safety standards is hardly an option. With unpredictability becoming the norm, it may seem that there's never been a greater need for accurate data to reduce uncertainty than today. A reason why at Intelematics, providing reliable, all rounded data that our clients and partners can rely on is our way of ensuring it's one less thing for them to worry about.
Fact 4: Specificity rules
A typical commercial model for purchasing data requires buyers to obtain data for an entire state or country. Unless a project requires knowing about every road in Australia, you don't need this broad approach. If your project is on one road and you'll only be working at night – then you'll only need data for that one location over a specific period, for example, you might only need data for one suburb, for one month. This is why we offer tailored data sets, broken down into relevant times and geographic locations. Why spend money on data that isn't relevant to your use cases and needs? 
 Essentially, data is information about reality. It's facts and statistics, which sounds simplistic until you remember that it's a foundation on which a project is built. In fact, it's the foundation. At Intelematics, we consistently strive to help you take the guesswork out of your projects. So, let's start at the very beginning and get the data you need to succeed. 
To find out how Intelematics data can best serve your project needs, get in touch today for a free sample.